1921, our wine history begins with a date on a label
The Tenuta di Saragano:
220 unspoiled hectares in the Sagrantino lands,
on the hills between Todi and Montefalco
The most fascinating face of Umbria
Between history, culture and landscapes.
The Tenuta di Saragano has been owned by the Pongelli Benedettoni family since the 13th century. It is located in a space that extends over the slopes of hills of silver olive trees, hills covered with green woods invaded by sunny fields with solitary oaks.
On the estate, there are skillfully restored stone farmhouses, a medieval tower, which is now the owners' residence, and a lake set in an enchanted landscape between gullies and pine forests.
Furthermore, the company, with organic certification and ethics, has land set aside for grazing Chianina cattle and reconverted high-trunk woods, ideal for trekking and contemplation of the landscape.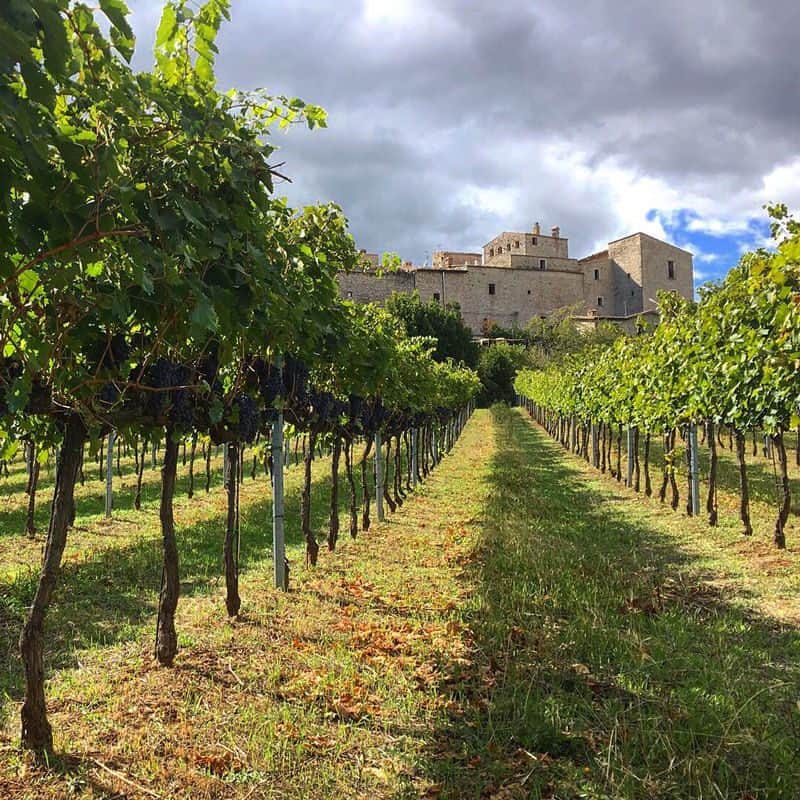 Rediscover contact with nature.
The farmhouses of the estate
In a landscape of great natural value and environmental protection, there are the farmhouses of the Tenuta di Saragano, wisely restored buildings that maintain their authentic and unreproducible charm.
Equipped with every comfort in the middle of nature, the houses are rented to a clientele who love the relaxed life that only these territories can offer.
The Casali of: Collebocco, Castiglione, Col Ferrante La Ghirlanda, today a Charming Wine Resort, still show the same toponyms that are found in the Gregorian Cadastre.
Each structure within the property is surrounded by greenery and each enjoys panoramic views of the surrounding area.
An experience that becomes engraved in memory forever.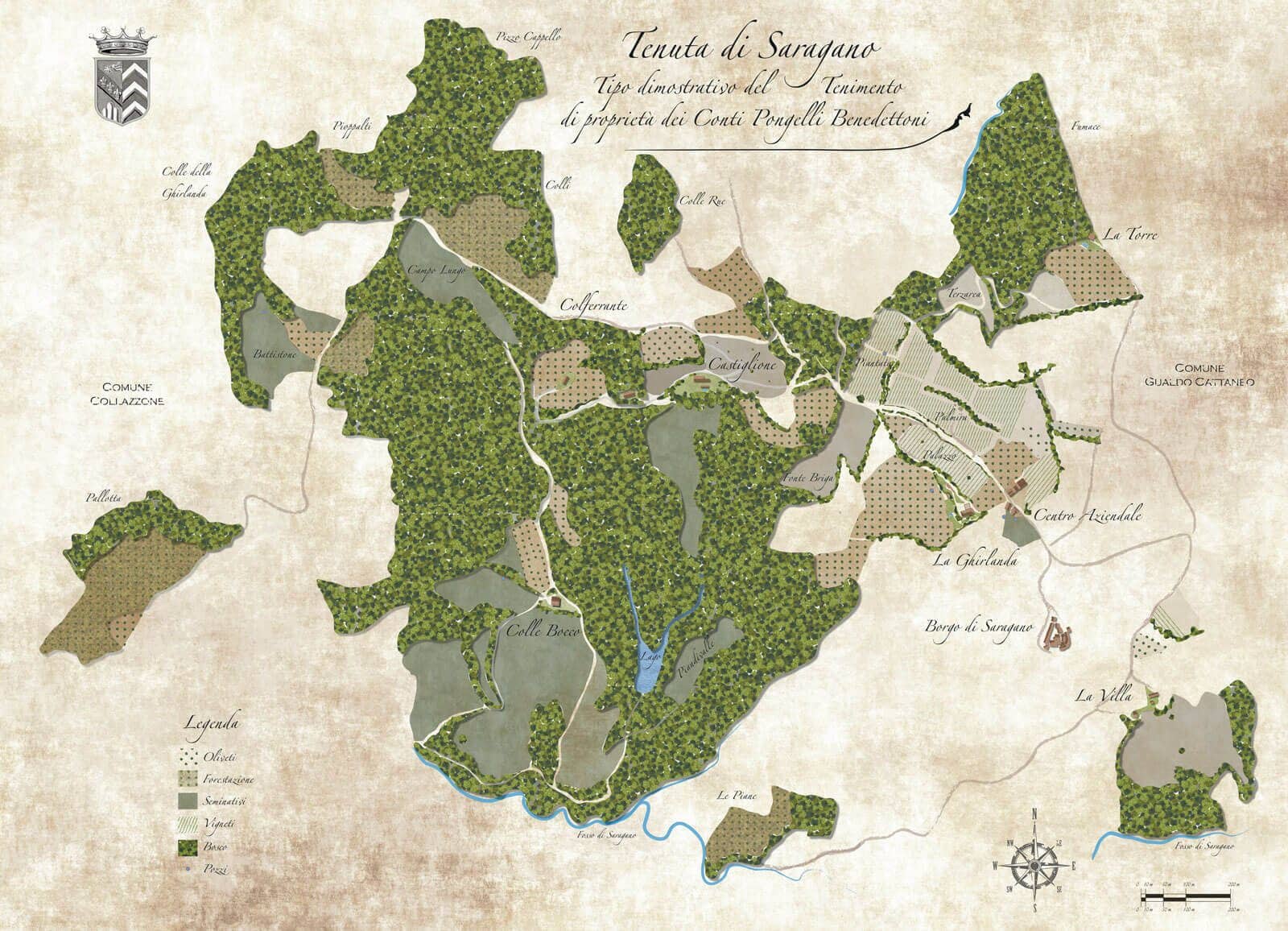 Our products come from a respected and loved land, with DOC and DOCG vineyards of the Sagrantino District, arable land with high-quality cereal and legume production plus olive groves with Frantoiano, Moraiolo, Leccino cultivars, collected in an area of 18 hectares with about 5,000 latest-generation, mechanised collection olive trees.
Our products are strictly organic.
In our opinion, organic cultivation is not only a production method that respects human health and the environment but it is also a model of sustainable development that enhances the quality of resources and local communities, helping them to cope with the global competition.
Certifications that matter

Tenuta di Saragano is certified by the ICEA Institute, which controls the production method regarding human health and the environment, for a sustainable development model of quality Italian agriculture.
The cultivation cycle of the Estate allows us to manage our agricultural activities including the farm's feeding autonomously. Our products include Extra Virgin Olive Oil, grains, barley, field beans, flax, lentils and stalking calves. These are all grown, reared and sold in compliance with the regulations of the control body.