Between the vineyards and the cellar,
a Vinoteca dedicated to wine-lovers.
Discover "la Ghirlandina" bistro.
Savour and taste only our best products.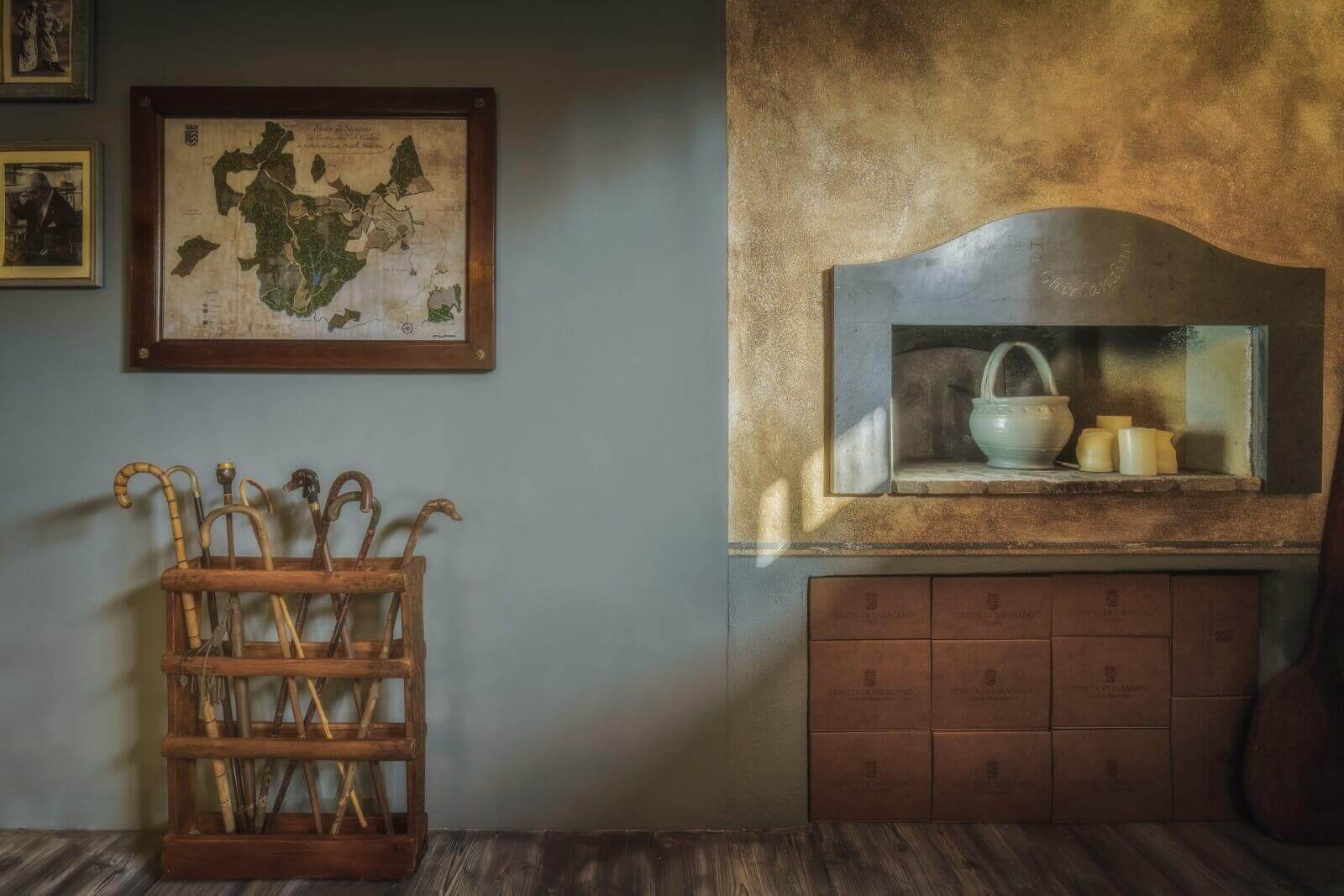 A bistro among our vineyards
Find the harmony between spirit and body in a place with a magical atmosphere, where time beats to a different drum.
In the bistro "La Ghirlandina" you can spend moments tasting the wines of the Estate in combination with special menus served in the internal room or the typical external courtyard, under the branches of the vine and our fig trees, a step away from the organic vegetable garden.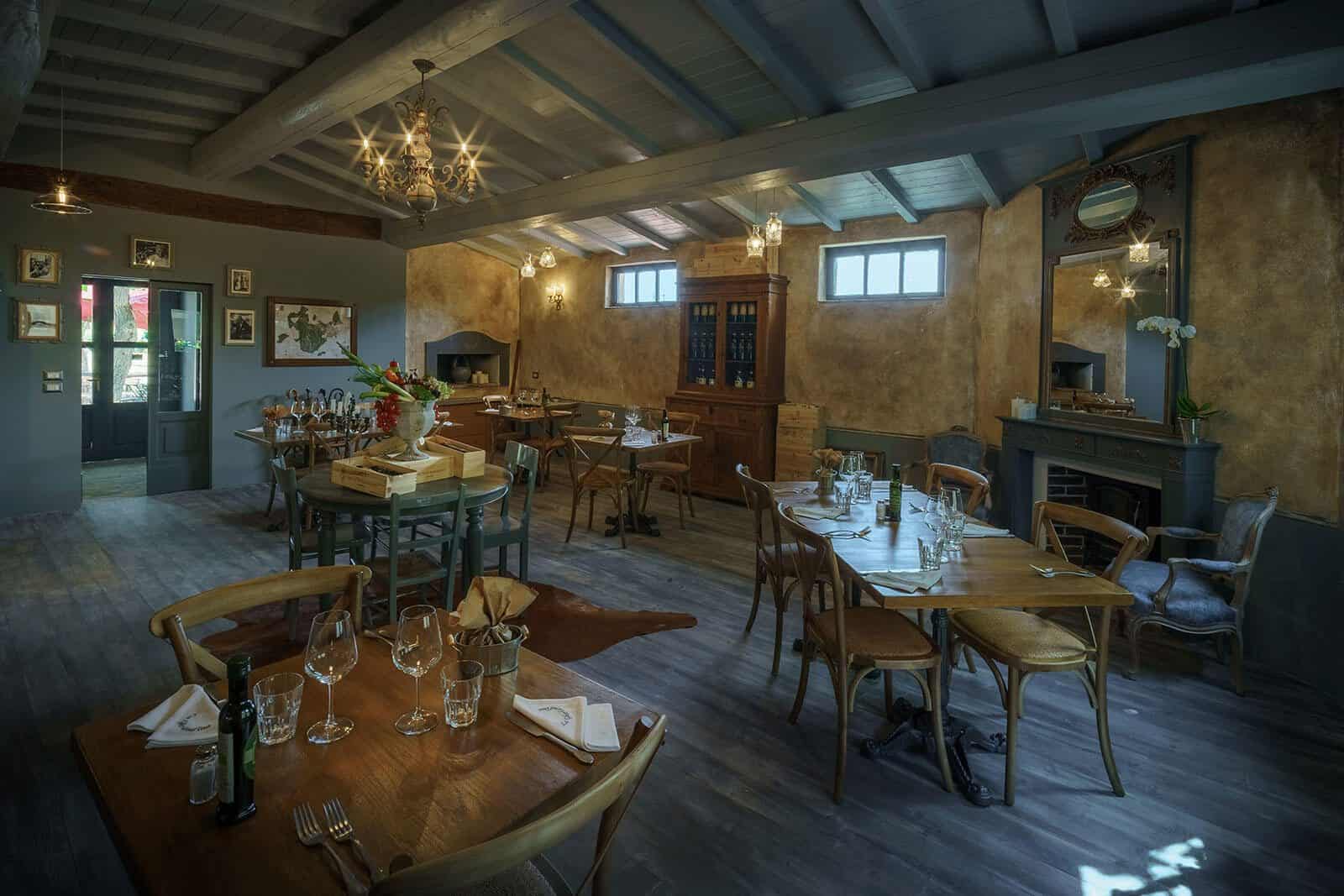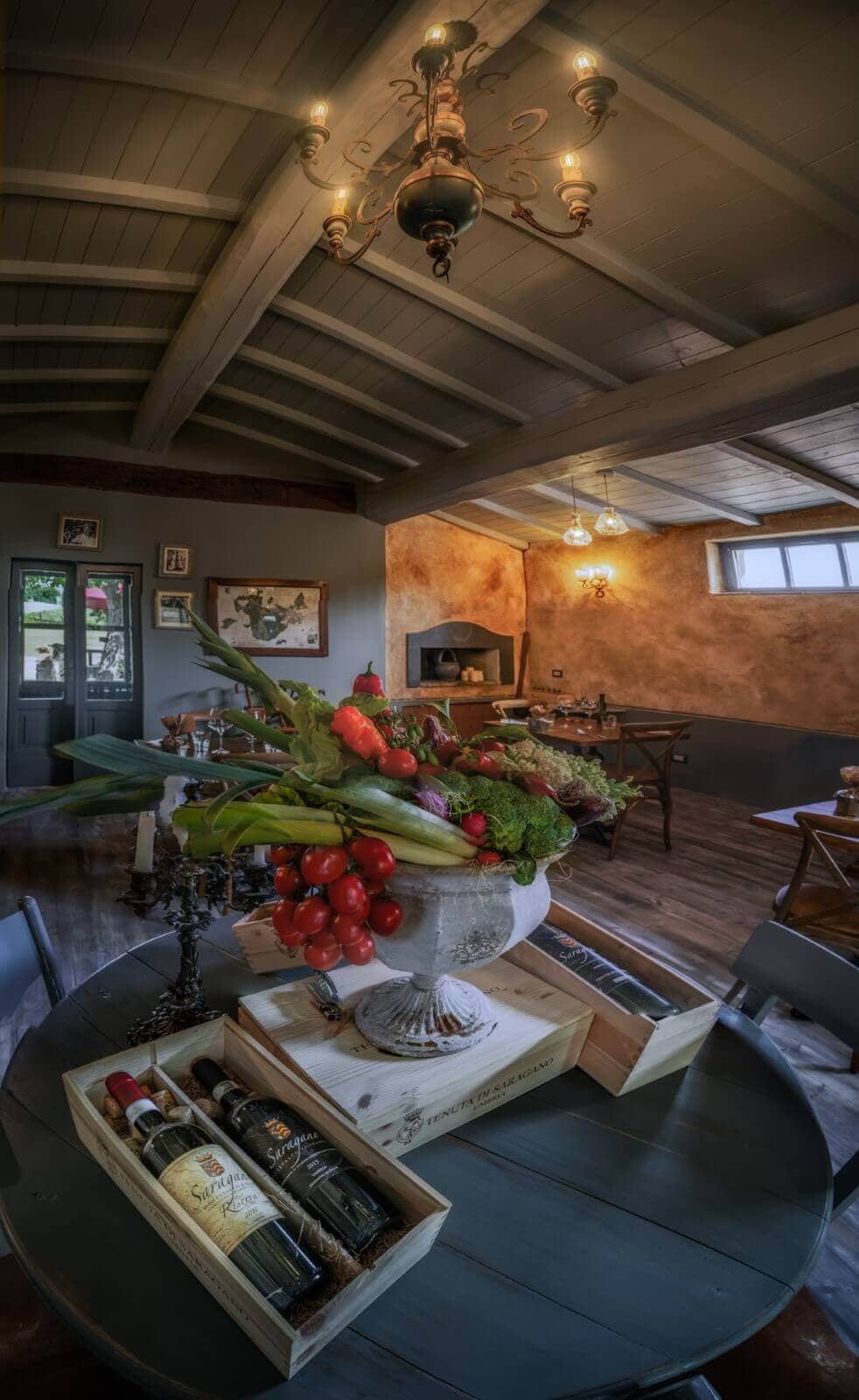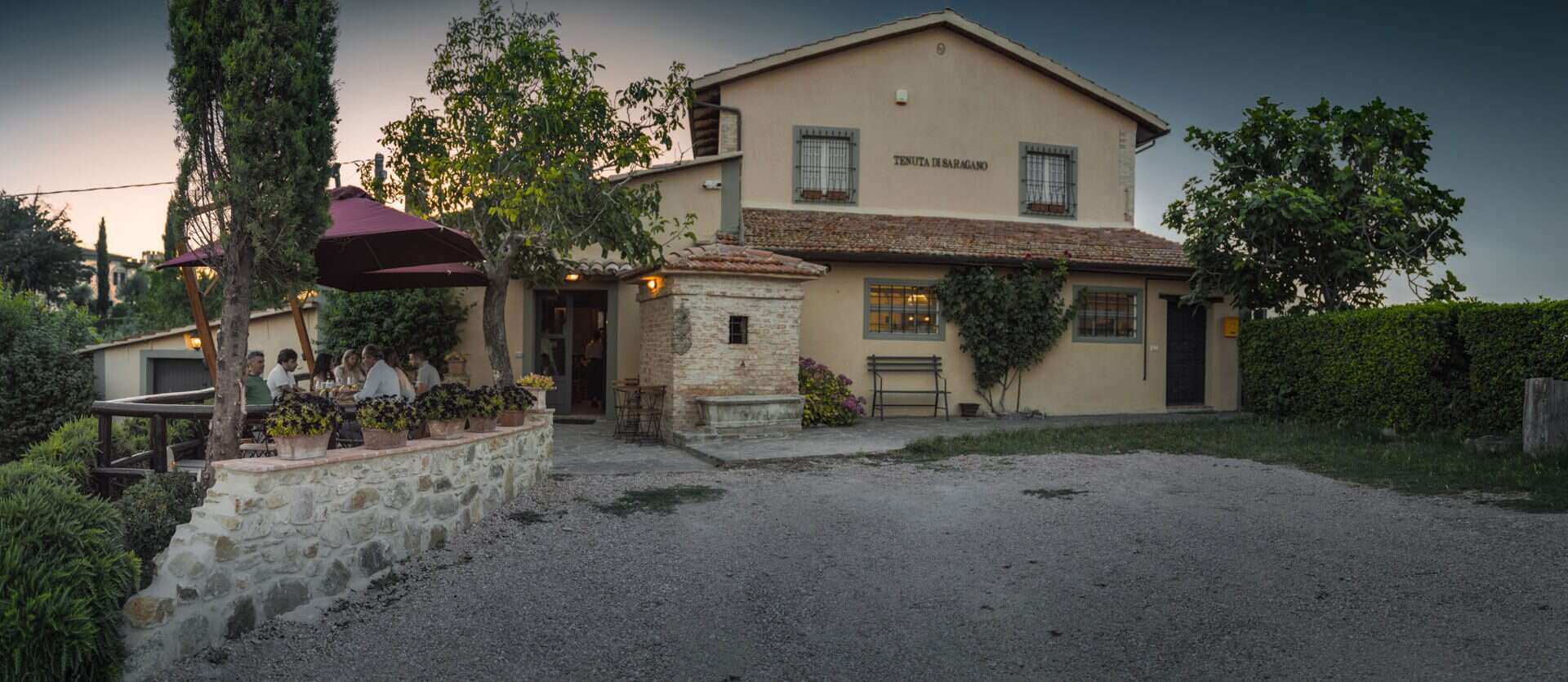 A menu dedicated to those who know how to appreciate nature
Taste the products of the Estate
We enhance the taste of nature, our organic products, our wines and our tradition.
"La Ghirlandina" bistro puts on the table the tradition of the products of our land, with dishes that are as simple as they are tasty paired with the wines of the Estate.
Let yourself be transported into an extraordinary experience made of flavours and harmonies between organic food and wines in a unique context such as the Tenuta di Saragano.
Rediscover the pleasure of tasting wines and savouring perfectly matched local dishes, in a unique menu of its kind.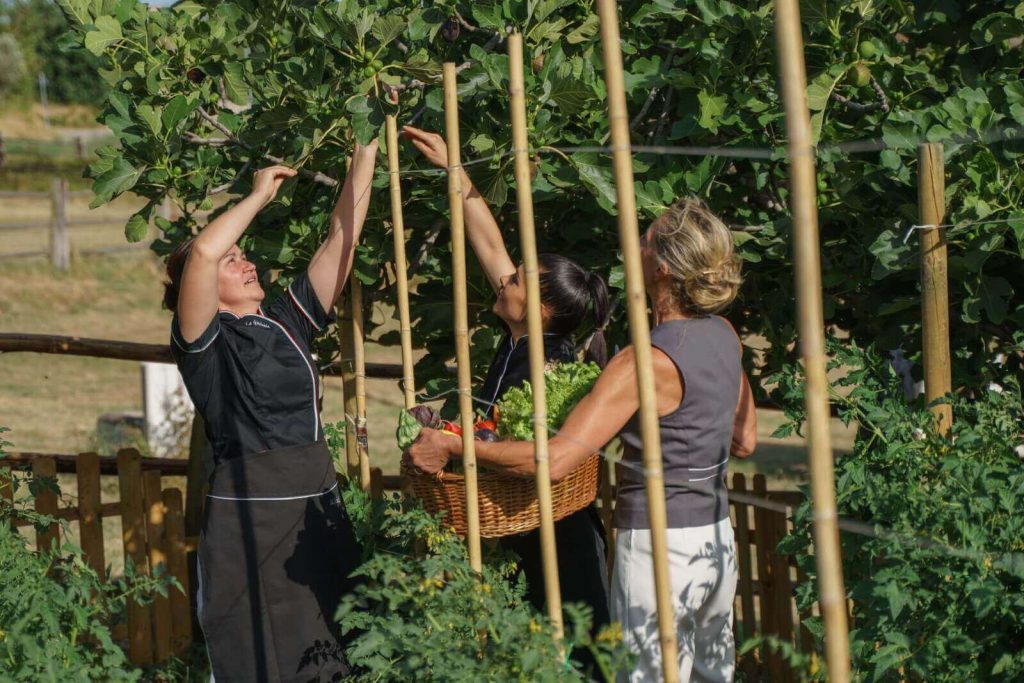 Genuine products from our organic garden
From the garden to the table
We only use products from our garden in full respect of nature, 100% organic.
Our bistro always has fresh and natural vegetables and fruit, with an authentic taste.
Enjoy the flavours of our dishes, enjoy the flavours of nature.
Our goal is to introduce and teach traditional cuisine.
The combination of flavours, scents and the balance of taste is the secret of good and natural cuisine.
For this reason, you can take part in traditional Umbrian cooking lessons in our bistro.
Learn from our Chefs. To find out how to make a traditional, harmonious and tasty dish, choose "La Ghirlandina" cooking school.