Our wine culture was born
from ancient family traditions
Tenuta di Saragano
Official Soundtrack
by Luigi Sambuy
Tannins & Tunes Selection
In perfect harmony with the landscape.

Articles and Acknowledgments
Discover the events, activities, news from the Saragano World. Enter our blog and stay informed about all our company and products' curiosities.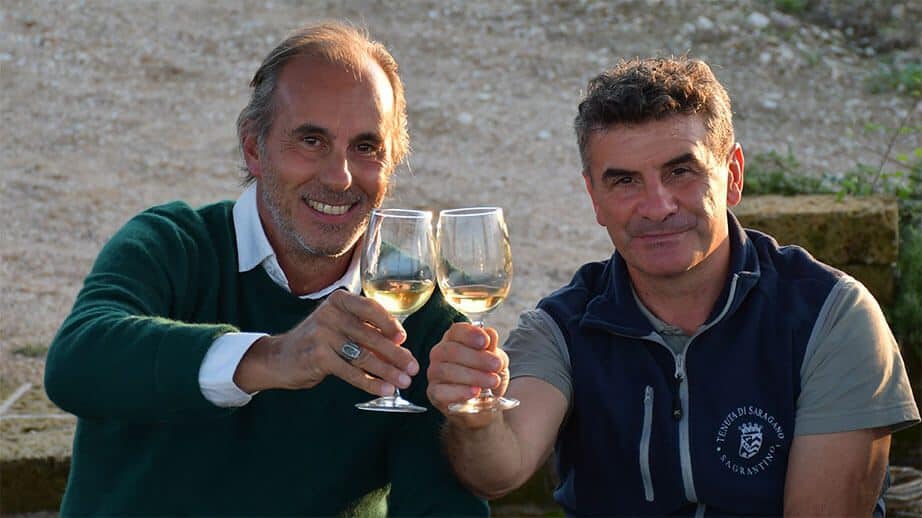 Count Riccardo Pongelli Benedettoni and Ivan Vincareti, moved by their passion for the land and wine, have created a common project by unifying their companies for the wine sector, that have belonged to their respective families for many generations.
read the news
Follow the Tenuta di Saragano profile on Facebook and Instagram, where you can find wonderful shots of our places, our products and much more!